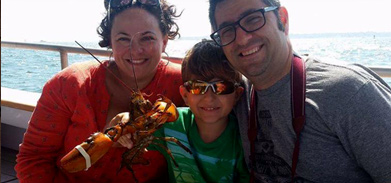 LOBSTERING
———— trips ————
Learn how lobsters live and how lobstermen catch them, while enjoying beautiful Newport Harbor!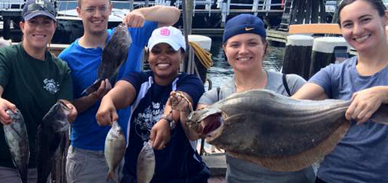 Come aboard to fish for black sea bass & seasonal species! Rod, tackle & bait all included. Beginners are welcome!
FISH'N TALES ADVENTURES
JOIN US aboard F/V NORTHEASTERN
Start Planning Your Trip for the 2019 Season!
Welcome aboard! Join the captain and crew aboard the 50′ fishing boat Northeastern out of scenic Newport harbor in Rhode Island on a 90-minute lobster fishing adventure or a 2-4 hour party boat fishing trip. Watch how lobster traps are hauled. Put on an apron and gloves and help sort the catch.
An excellent Adventure!